Company Profile
Compuprint is a leader in the development and manufacturing of printing solutions for professional, industrial and transactional front office applications.

Compuprint is dedicated to leading these market segments by adding value to enterprise printing requirements with advanced solutions that deliver cost efficiencies and a high return on your investment.

Compuprint's origins can be traced back over 40 years to the printing divisions of Honeywell and Bull Group. Their legacy of designing and manufacturing millions of high quality and innovative printers during this time continues to this day.

Today, Compuprint belongs to the GDS Group (Italy) and carries on the business of high end dot matrix, transactional and thermal printers for the group and guarantees to meet the specific demands of the respective target markets.

Every product solution is designed and manufactured by Compuprint to be the best choice to meet the specific print requirements in manufacturing, distribution, transportation, government and post office environments. Compuprint products deliver best in class speed, reliability and ease of use and general do it all at lowest cost of ownership.

Compuprint's headquarters is located in Caselle Torinese (Italy) where products are developed for our own brand and OEM customers that commission us to design and build printers that are sold with their label.

The Compuprint products are exclusively distributed over the world by distribution partners, system integrators and VARs.
COMPUPRINT srl
Compuprint srl, part of GDS Group (Vicenza), is a company that takes advantage of the experience of production of a wide range of professional printers and industrial printing solutions. This experience come from the historical Compuprint brand and Italian R&D laboratories of Honeywell first and Bull in the recent past; the result are 40 years of presence in the market with more than 3 million printers produced, a worldwide and solid customers base that found an efficient partner and high quality "high range" products.

All these activities are based in Mappano (TO).
GDS Group
GDS is world leader for industrial displays, these are applied in several applications like airports, railway stations, department stores as well professional devices for banking, healthcare and monitoring. GDS is present in the market since long time with professional solutions. The headquarter is in Cornedo (VI) and it is present with several branches in Europe, United States and Asia.
The Compuprint brand
Under this brand are commercialized the products developed and produced in Caselle Torinese by Compuprint srl, a wide range of serial impact printers, transactional printers and thermal printers. All of them are based on innovative and "state of the art" solutions for connectivity, emulations and languages.

Compuprint srl supplies further to the support for its products, spare parts, printheads and original consumables (ribbons and toners) with Compuprint brand.

In Leini we develop and produce printers for worldwide important customers and OEMs.
Company Mission
Invest in technology to sustain our long term product leadership commitment
Focus on quality and reliability to ensure maximum efficiency and poductivity
Expand a network of partners with a mutual objective of growth and profitability
Drive and support market expansion in new vertical markets and countries
Be the best choice for customized solutions for OEMs or large end user projects
Company Values
To be recognized for Compuprint's years of sustained product quality and reliability
Long list of renowned customer base
Deliver the latest technology to ensure the right solution for any application
To take full ownership of technologies and solutions to ensure the best support to our customers
Maintain high focus on customer satisfaction
A guarantee for many years of trouble free printing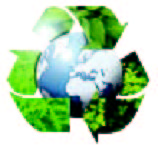 Environmentally Friendly Company
We consider the environment at all stages of the product lifecycle. The environmental effects of a product are mostly determined at the planning and design stages. Compuprint is totally aware of the responsibility to our environment and follows three basic policies to ensure we create innovative, environmentally friendly products:
reduction of power consumption conformity with regulations to control chemical substances and resource conservation.
Our products contribute to the reduction of environmental impact by offering environmentally conscious benefits like the low power consumption, long life consumables, long life print heads and recyclable materials.
According to Directives of the European Community (RoHS and WEEE), we help reduce pollution and protect the environment because our products are free from lead, mercury, cadmium and other substances which are harmful to the environment.